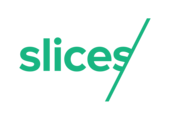 About Slices Consulting
Are you sick of Internet being polluted with popups, ads or clickbait articles? Do you think that most marketing is complete BS? Are you tired of businesses focusing on short-term gains instead of people?
Then please keep reading...

First, this is why you should work with us:

No BS: fight bad marketing and make the web better.
Create your schedule.
Choose where you want to work from.
Work no more than 40 hours a week (you'll be encouraged to focus on what matters).
Work with businesses who want to change the World.
There are no secrets in Slices. Everything from our vision, strategy, sales numbers, cashflow, is shared between us.
We are diverse and want to keep it that way. We welcome people from any background.
Grow your skills by facing new challenges.
Slices' success depends on you. Grow with the company by making clients happy, speaking at events, organising conferences, writing books, launching side projects, etc...
We organise company retreats every few months, so we can all get together and conquer the WoOoOorld.

This is us:

Serina, our UX Designer, is based in Seattle.
Julia, our Web Developer, is based in Denver.
Marco, our Researcher, is based in Barcelona.
Louis, our Founder (who talks about himself in the third person) is based in Dublin.
About Slices:
We were sick and tired of Internet pollution, bad marketing and shareholder capitalism, so we started Slices (founded in 2015 in Dublin, Ireland).
We help brands to get more conversions and long-term profits with a no-BS, respectful & structured approach to Internet marketing.
Our Good Marketing approach is based on trust and people:
Research: We understand what prevents people to become customers and come back. We also identify new opportunities.
Solutions: We come up wth solutions. We use authentic & respectful digital marketing that speaks to people (not shareholders or competitors).
Test & Evolve: We test everything and never stand still
Current openings
No open jobs at this moment